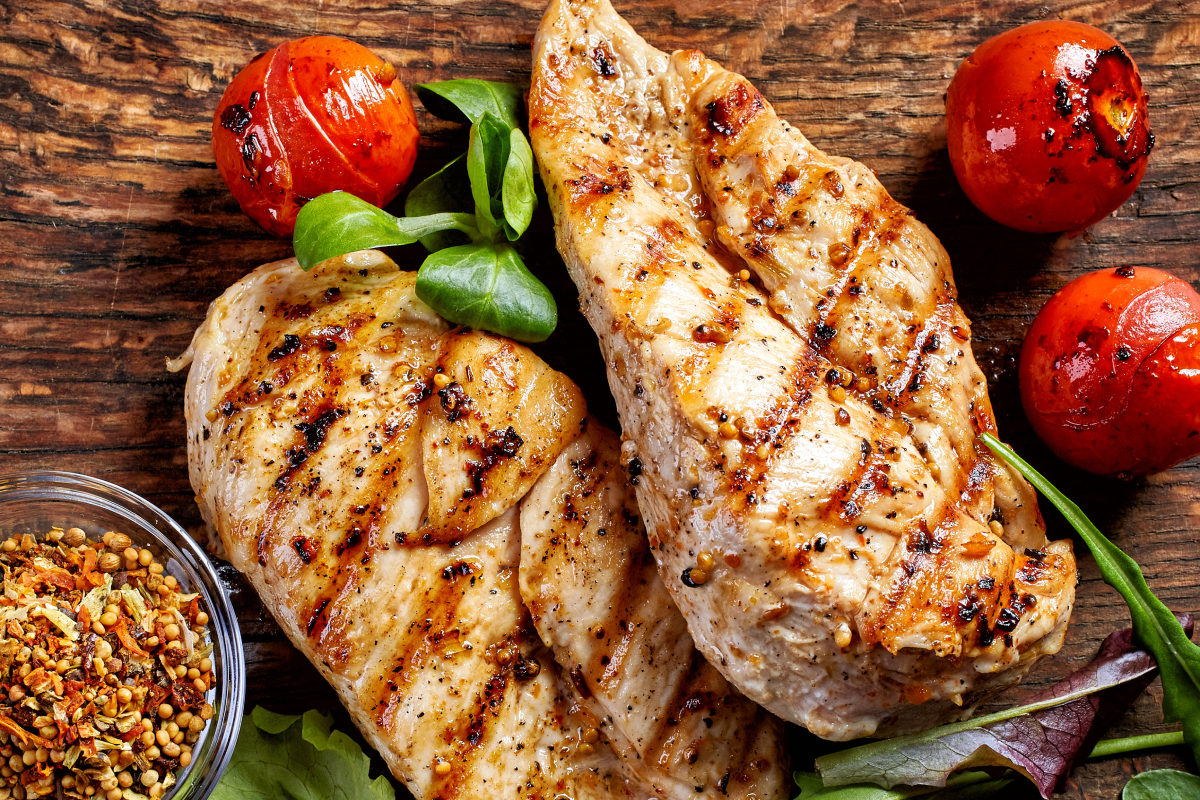 Details
Date:

June 29 2022

Time to prepare:

45 Min

Category:

Nutrition

Location:

Naples, FL
Ingredients:
1 ½ - 2 lbs boneless, skinless chicken breast

½ cup olive oil

½ cup red wine vinegar

½ low-sodium soy sauce

3 cloves crushed garlic

½ tsp black pepper

1 bay leaf

1 tsp Italian seasoning

1 tbsp dried parsley
Directions:
Prepare the marinade. In a large bowl mix together the olive oil, vinegar, soy sauce, garlic and spices.

Add the chicken to the marinade and place in a plastic bag or glass container and marinate overnight.

Preheat grill for medium-low heat. Spray the grate with non-stick olive oil cooking spray. Drain and discard the marinade.

Grill the chicken on the preheated grill 8 – 10 minutes per side until internal temperature reaches 165°F and juices run clear.

Serve with seasonal vegetables or on top of fresh salad greens.